Today 23rd of June 2022
Sunny and hot: High pressure conditions and stable air masses will determine the weather in the Alps.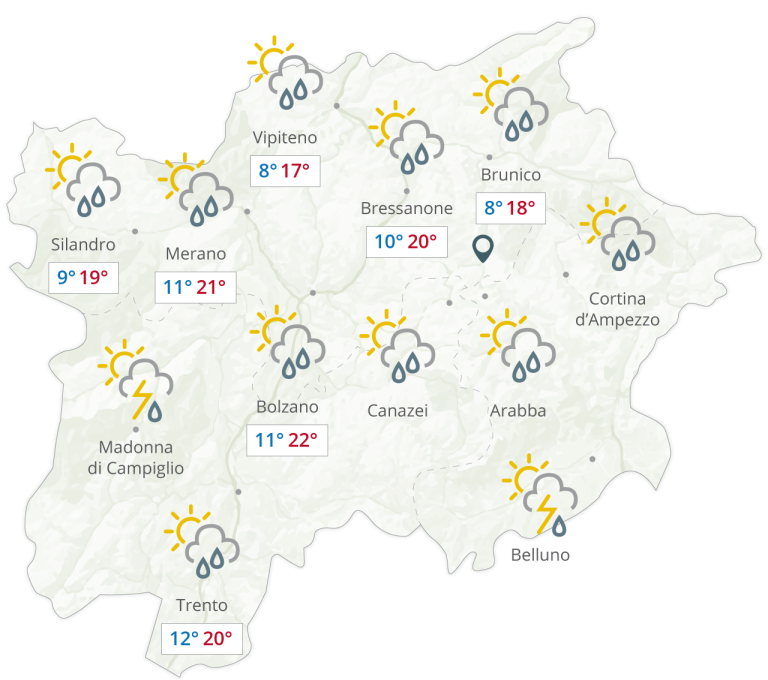 The weather
Sunny weather with mainly harmless cumuliform clouds in the afternoon. In the evening and during the night local thunderstorms are possible. Top temperatures between 26° and 33°.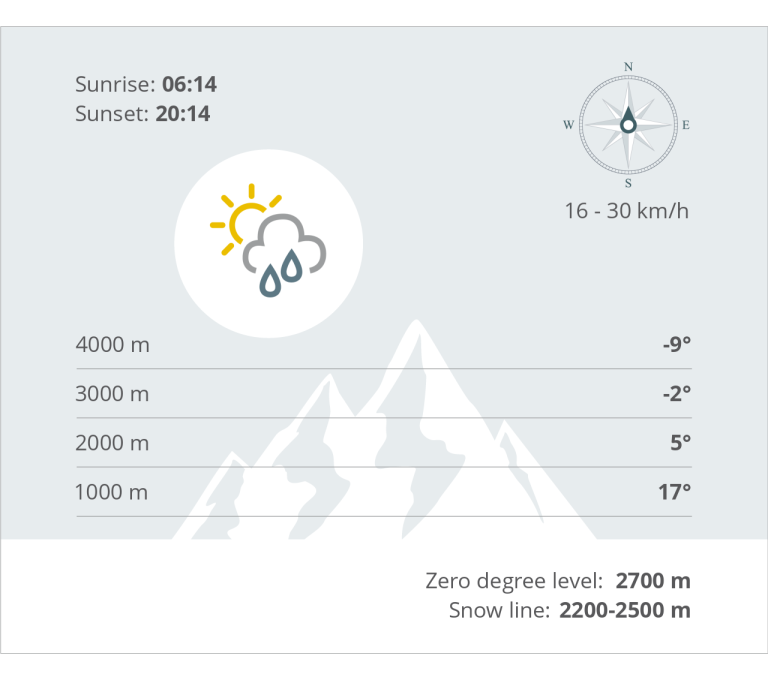 Mountain weather
Pretty sunny weather in the mountains and mainly harmless clouds in the afternoon. Towards the evening local thunderstorms are possible. Very warm conditions, freezing level at 4300 m.
Tomorrow 24th of June 2022
In the evening thunderstorms: A cold front will cross the region in the evening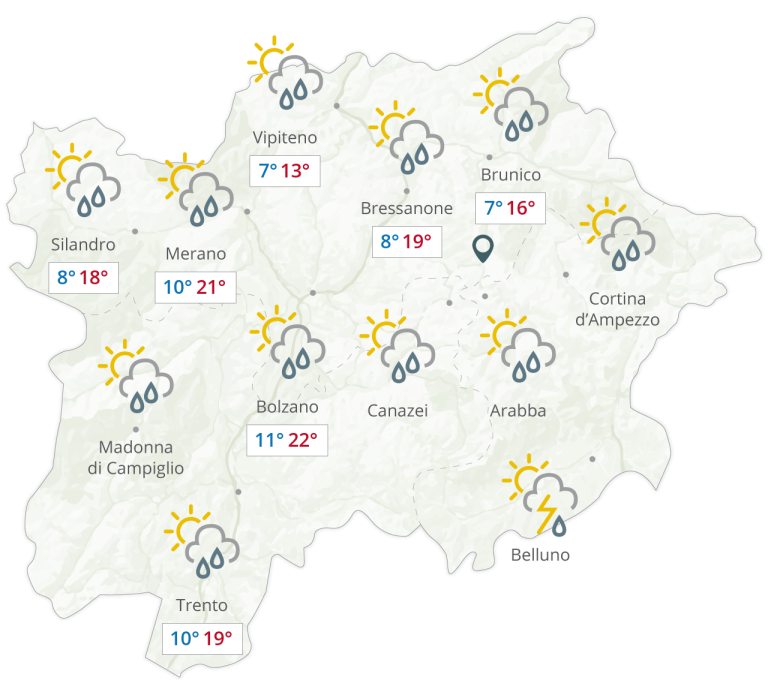 The weather
A mix of sun and clouds. During the day only single thundery showers are possible, in the evening thunderstorms all over the region. Highest values between 23° and 30°.
Mountain weather
Changeable conditions in the mountains. Clouds can reduce the visibility, in the morning the probability for thunderstorms is low. In the afternoon thunderstorms will be more frequent, in the evening they have to be expected everywhere.

saturday
25
Partly cloudy
max: 32°
min: 11°

sunday
26
Partly cloudy
max: 33°
min: 11°

monday
27
Partly cloudy
max: 34°
min: 12°
tuesday
28
Cloudy
max: 34°
min: 13°