Today 1st of Oct 2023
Sunny weather: High pressure conditions.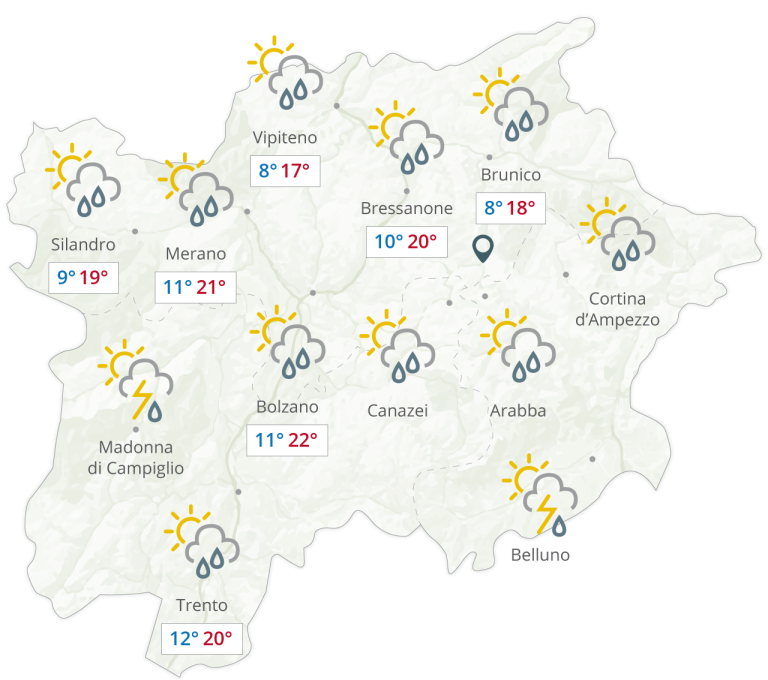 The weather
Sunday sunny weather with mostly clear sky. Top temperatures between 23° and 27°.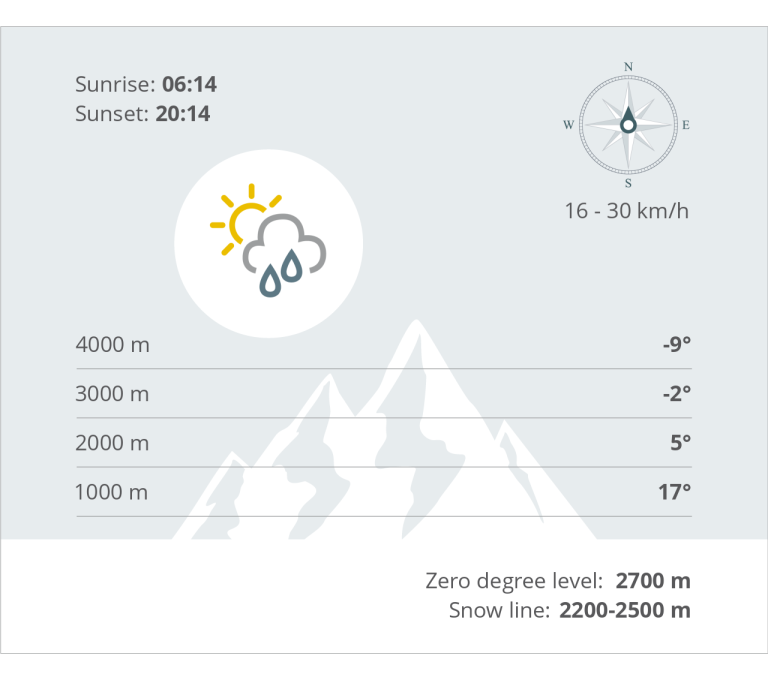 Mountain weather
Good conditions with sunny weather. Mild temperatures.
Tomorrow 2nd of Oct 2023
Sunny and warm in the afternoon: Mild air masses and high pressure will determine the weather conditions.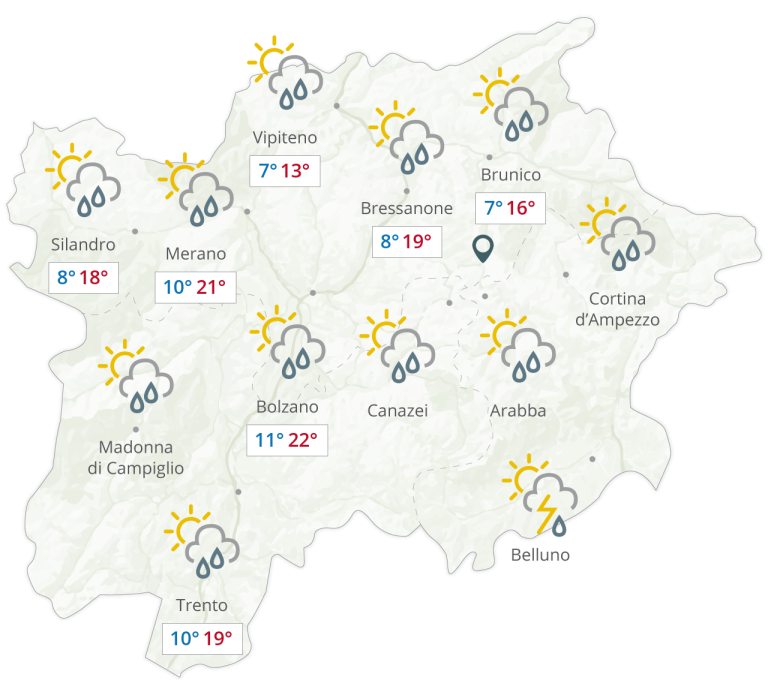 The weather
On Monday sunny weather with some high clouds. Minimum temperatures between 5° and 12°. In the afternoon 24° to 27°.
Mountain weather
Sunny weather on the mountains with some high clouds passing during the course of the day. Very mild.
The next days
Mostly sunny: Tuesday mainly sunny weather. In the northern parts of the region some showers can be possible during the night. On Wednesday sun and clouds. Slightly decreasing temperatures. Partly sunny weather with some clouds on Thursday. Friday often sunny weather with some passing clouds.

tuesday
03
Partly cloudy
max: 27°
min: 6°
wednesday
04
Cloudy
max: 25°
min: 7°
thursday
05
Cloudy
max: 24°
min: 8°
friday
06
Cloudy
max: 25°
min: 5°