Today 23rd of July 2019
Hot and sunny: High pressure conditions.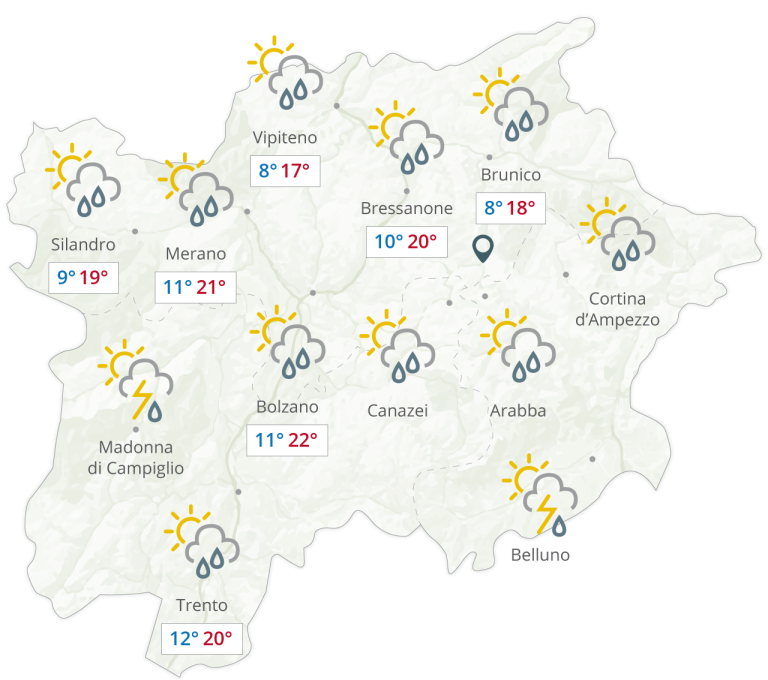 The weather
Very sunny with some cumulus clouds in the afternoon. Maximum temperatures from 31° bis 37°.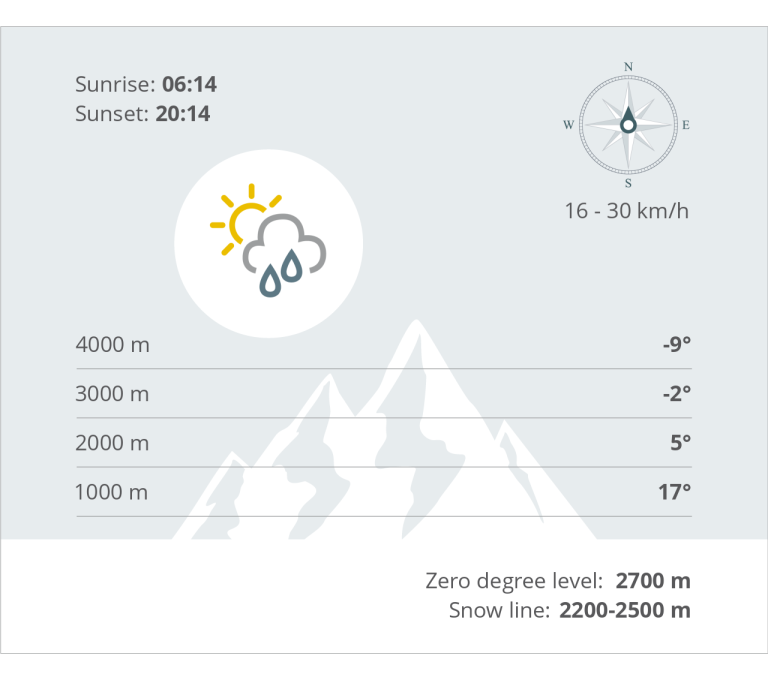 Mountain weather
In the morning cloudless conditions, afterwards some cirrus clouds will move through. In the afternoon development of some cumuliform clouds.
wednesday
24
Partly cloudy
max: 37°
min: 13°
thursday
25
Cloudy
max: 36°
min: 14°
friday
26
Cloudy, thunderstorm with moderate shower
max: 35°
min: 14°
saturday
27
Cloudy, thunderstorm with moderate shower
max: 32°
min: 12°